Hello, my name is Robert Kelley.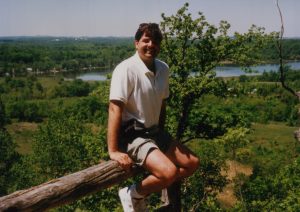 Robert Kelley Commissioner NACCAS 2018-2020
Accreditation means you have met a standard of institutional quality.  It is a privilege to be accredited.  It is even more important when that assignation is not easily obtained because accreditation is not given, it is earned.
Perhaps your experience is similar to mine?  Some time ago I considered whether or not my schools should become accredited.  After careful consideration, I determined that the Standards, Criteria, & Policies would help me provide a better educational experience for my students.
Why are you accredited?
I believe that accreditation helps my team operate 3 educational institutions that are continuously improving.
A few reasons...Outcomes.  Before accreditation, I did not track outcomes.  Since then, I use outcomes to measure our performance & to keep my team focused on PLACEMENTS.  Standards.  Standards help guide us by providing a measure for consideration & improvement.  Policies.  Policies ensure we have elements that help us remain consistent.  Checklists.  Checklists remind us to include those details which are important to students, instructors, administrators, & institutions.  Self-Study.  When used as a living document, we are continuously reflecting on our approach to education to find new ways to improve the educational experience.
Throughout the last few years, we have persevered through tough times.  There are fewer of us, now.  Those of us who remain are better for our experience.  We run smarter schools with heightened awareness of the opportunities & threats we face.
Most school owners I know will say, that through it all, …"we derive great satisfaction in seeing the unemployed become employed in a career they passionately love."  Being a part of someone's learning experience, living vicariously through their achievement, & witnessing their triumph with COMPLETION, with LICENSURE, & with PLACEMENT is fulfilling.
The NACCAS Commission is a board of 13 people.  Though the Commission composition evolves as society & industry changes, it is diversified to offer perspective.
During my last 3 years, we have had
2 Commissioners representing the public interest.  Their perspective is apart from our industry; providing objective insight to improve our measures of school quality.
2 are licensed professionals who provide important insight to what employers expect from education.
2 are academics who provide the perspective of learning.
1 has been a school administrator & 6 have been school owners; people who understand the enormous responsibility of school operation & balancing administration with education.
Like many of you voting, I am a school owner.  As a Commissioner, means that I listen to all Commissioner perspectives, share my perspective, & we have a lively, honest discussion about the merits of each & every decision.
Being a Commissioner is an honor.  Being a Commissioner is a privilege.  The price is steep.  In my first year I traveled 43 days & spent more than another 20 days preparing for meetings, thoughtfully deliberating over decisions, structuring persuasive arguments that sometimes lose, & learning from others.
I wanted to make a difference.  I am offering you my time to provide perspective to an accreditor held in high regard among its peers.
Running unopposed, some might ask why I am going through the trouble of asking for your vote.  I ask for your vote because I want you to be a part of accreditation.  I want you to be proud of who your accreditor is & know that I am volunteering my time because not all of us can.  I'm here for you, for all of us.